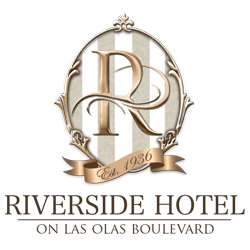 Riverside Hotel
Junior Sous Chef
Fort Lauderdale, FL
Boathouse @ Riverside Hotel has an Immediate Opening for a Junior Sous Chef!
$1000 Sign-On Bonus
$50,000/year
Mediterranean and tapas style menu! Located on the New River with docking ability for those with boats. Open patio style seating with the perfect view for the annual Winter Fest Boat Parade.
Ranked #11/842 in Fort Lauderdale on trip advisor
Boathouse won 2021 TripAdvisor Travelers' Choice Award
2021 Winner of Best of Fort Lauderdale in the category of Restaurant
Perks
Cell phone reimbursement
Free parking
Free dry cleaning
PTO & Vacation
Insurance after 60 days
Free EAP
Three years progressively responsible culinary experience in the relevant cuisine. Demonstrated ability to lead and provide effective discipline to a team of cooks. Culinary degree or relevant experience.
Summary
To provide culinary, administrative, and leadership assistance to the Executive Chef. The kitchen supervisor ensures effective, efficient operation of the kitchen outlet and assumes the leadership role in the absence of the Executive Chef.
Essential Functions
• Assist the Chefs in the design and implementation of menus appropriate to the outlet
• Supervise a staff of chefs and cooks of diverse backgrounds and training to produce consistently superior cuisine
• Plan and organize production, purchasing and scheduling
• Establish professional demeanor and standards of the management team for the outlet
• Delegate responsibility effectively to use the strengths of the entire culinary team
• Assist the Chef in the performance of administrative tasks
• Maintain proper maintenance of all walk-in coolers and storage areas
• Monitor daily food production with hands-on control
• Demonstrate a thorough mastery of all cooking techniques: sauté, braise, poach, grill, poele, fry, steam, etc.
• Possess a thorough knowledge of methods of preparation of stocks, classical and modern sauces
• Demonstrate knowledge of all meat and fish butchery and portioning
• Create innovative dishes and plate presentations
• Work quickly and efficiently to meet deadlines and demands of business
• Check staffing, uniforms, daily production sheets, etc
• Check production for all meal periods to ensure consistency
• Train staff on all menu items
• Demonstrate responsibility for food and labor costs in outlet
• Attend regular staff meetings and represent the Chef in his absence
• Other duties and responsibilities may be assigned.
ddyfq29gaosb
325336170